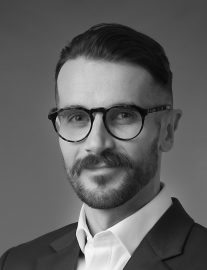 Name:
Cédric Privat
Phone:
+34 936 658 596
Mobile:
+34 622 848 177
E-mail:
cedric.privat@spectrum-ifa.com
Office address:
Paseo de Gracia, 63, Principal 2a, 08008 Barcelona
Expat since:
2005
Specialist areas:
Retirement planning, Savings options, Investments, Assurance-Vie
Family:
Married with two children
Hobbies:
Sports – Marathons and IronMan finisher, Environmentalist
(ENGLISH BELOW)
Natif de Saint-Etienne, Cédric est diplomé des écoles de commerce "ISG Lyon" et "Dublin Business School". Après une première expérience professionnelle à Dublin au sein du groupe financier "SEB Life International", il rejoindra "The Spectrum IFA Group" à Barcelone en mai 2008.
Peu de particuliers ont le temps ou les connaissances nécessaires pour gérer correctement leurs finances et ils s'exposent donc potentiellement à une fiscalité désavantageuse, une retraite insuffisante, un manque de protection pour leur famille ou une mauvaise gestion de leur patrimoine.
Responsable des francophones en Espagne, Cédric informe ses clients des différentes options et produits disponibles notamment entre la France et l'Espagne via l'étude de leur situation patrimoniale, fiscale et financière.
Services disponibles:
– Audit patrimonial et fiscal
– Conseil en investissement financier et immobilier
– Retraite
– Épargne
– Assurance-vie
– Courtier prêt immobilier
Informations sans coût ni engagement et sans lien d'exclusivité avec aucune banque ou institution financière.
===============================================
A native of Saint-Étienne / France, Cédric completed his studies at both ISG Lyon and Dublin Business School. He began his career working for the life insurance company "SEB Life International" based in Dublin before he moved to Barcelona in 2008 to join The Spectrum IFA Group.
Cédric advises his clients on all aspects of their personal finances and is fluent in English, French and Spanish.
His areas of expertise include Wealth Management / Investments, Savings and Retirement Planning. He has also developed a broad range of professional connections who can assist in other legal, accountancy and mortgage matters.