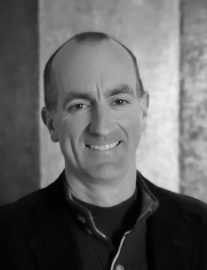 Listen to my Podcasts
Click below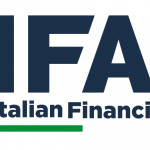 | | | |
| --- | --- | --- |
| Name: | | Andrew Lawford |
| | | |
| Mobile: | | +39 348 476 7576 |
| Skype | | Andrew Lawford |
| E-mail: | | andrew.lawford@spectrum-ifa.com |
| Office address: | | Via Ottaviano 105, 00192, Rome, Italy |
| | | |
| Living in Italy since: | | 2004 |
| Hobbies | | Cycle touring, running, sailing, a good book and a glass of wine |
| Specialist areas: | | Planning all financial aspects of life in Italy |
| . | | |
| | | |
Sign up to my regular ezine
By now I probably qualify as an Italy "veteran", having lived here since 2004. Over that time I have gone from naively thinking that whatever skills I had picked up in my working life in the UK and New Zealand would be easily applicable here, to throwing myself 100% into the Italian way of doing things and, after much reflection, adopting what I would call a "hybrid" approach. What does this mean exactly? A hybrid approach involves neither ignoring that you are working in a market that has its own rules and customs, nor simply accepting things as you find them without trying to make some improvements.
Perhaps my working life since I have been in Italy will make these concepts clearer:
My first job on arriving in Italy was working for a local stockbroking firm (or SIM – Società di Intermediazione Mobiliare). I was still trying to get my Italian up to working standard and I remain truly grateful to my colleagues at the SIM for their patience and good humour, although, to be fair, much of the humour was provided by me as I came to grips with using Italian in the workplace. I assumed that I had become the first-ever antipodean working for a stockbroking firm in Genoa, but indeed this was not the case – there was another New Zealander in a competing firm on the other side of Piazza de Ferrari. We drank quite a lot of beer together when we were finally introduced. The experience in this firm convinced me that the Italian view of participating in the sharemarket is somewhat akin to that of spending an afternoon at the racetrack. If Italians invest, they buy property, if they have savings, they buy Italian Government debt and if they speculate, they open a brokerage account and expect to trade their way to riches, only later realising the fruitlessness of such an endeavour (and blaming it all on conspiracies designed to defraud the little guy). This attitude is clearly expressed in the statue that some years ago was placed in front of the Italian Stock Exchange building in Milan – Google it and look at the images that come up.
I moved on from the SIM and started consulting to companies and the odd private client that sought me out and, after some time, started working with an insurance provider that was active in the Italian market, with my role being that of supporting advisers both in the local and expat markets. It was this consulting work that gave me insight into the complexities of local taxation and also showed me the value of good financial planning and advice for foreigners already living or looking to relocate to Italy. Being in a supporting role for financial advisers in Italy showed me how important deep technical knowledge can be in finding the best solution for a client, but always left me with the feeling that I could be doing more. By "more", I mean looking after clients myself, understanding their situations and, most importantly, enjoying the satisfaction of helping them work through whatever issues they might have.
When I decided that it was time to make the move to being client-facing 100% of the time, and to concentrate my activities on foreigners and Italians looking for a broader range of solutions than those normally available through local institutions, I had no difficulty in deciding with which IFA group I wanted to work. My previous experience brought me in contact with substantially all the firms active in the Italian market and I always knew that if I decided to make the move, Spectrum would be the right place for me. The mix of access to foreign institutions of the highest standing, combined with practical, local knowledge of the Italian market accumulated over many years and a focus on quality service over the long term sums up the best approach for clients living in Italy.
To contact me for any further information, please use the contact form below: