Tax & financial webinars in Portugal
Quarter 3 financial update – Portugal
Wednesday 12th October – 4pm
Register for this free webinar in advance below:
We will be updating you on international tax issues affecting residents in Portugal, and those looking to relocate here.
We shall also be joined by two specialists to give their thoughts on investment and currency markets.
Christopher Saunders
New Horizon Co-founder and Chartered Wealth Manager
Chris co-founded New Horizon in 2008 and has focussed on developing services to IFAs, accountants and other intermediaries and works with many leading IFA groups and accountancy networks in the UK and overseas. Chris guides intermediaries through the investment process, assists in liaison with platform providers, SIPP providers and life offices and provides full on-going support. He also specialises in charting techniques and tools to identify trading opportunities for portfolios. He is a member of the CISI with a Masters in Wealth Management.
Steve Eakins
Currency specialist, Lumon
Steve has been working in the international payments market for nearly 15 years. Over that time he has helped clients through the market around ash clouds, hung governments, wars in Europe, Brexit and Trump. He is extremely well placed to answer your questions around best practices for arranging money transfers. Lumon are a 'people lead, tech enabled' firm with an office in Vilamoura Marina.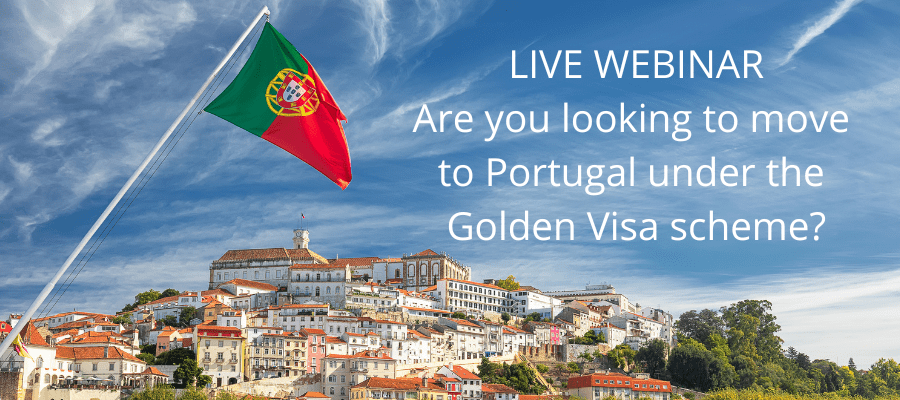 Watch our live webinar on buying your dream home in Portugal
Recorded 22nd September 2022
Do you have questions about tax, currency, mortgages, the visa options available or financial planning in Portugal?
The live event covered everything involved in buying a property in Portugal with a Q&A session with our panel of experts.
Mark Quinn, our Portugal office Manager was part of the esteemed panel joining:
Register for other events below
During the course of 2022, The Spectrum IFA Group in Portugal will be holding a number of seminars and webinars looking at various aspects of tax and financial planning in Portugal.
Whether you currently live in Portugal or are planning to move here, there are many tax and finance issues that must be considered.
Our series of seminars/webinars will bring together professionals from various other companies and deliver concise advice and information surrounding income tax, capital gains tax, pensions/QROPs, visa options and much more.
Join us at the live events or view the recordings at a time convenient to you.