Are you a UK IFA with Clients Living in Spain ?
ARE YOU UNABLE TO SERVICE THESE CLIENTS
POST BREXIT?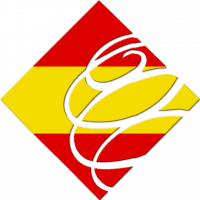 At The Spectrum IFA Group we can look after your clients long term as a licensed and regulated financial advisory company operating in Spain!
The things you should know before you contact us for our help:
• We are Spanish incorporated and authorised, operating across the country with a head office in Barcelona.
• Our regulatory status is not affected by Brexit. We hold a Spanish financial services license with the national regulator, Dirección General de Seguros y Fondos de Pensiones
• We have 16 advisers providing a locally based service throughout the country.
• We work with large, well known asset managers including Blackrock, Jupiter and Fidelity. For clients with larger portfolios we also use discretionary investment managers such as Rathbones, Smith and Williamson and Quilter Cheviot.
• You can be assured that once someone becomes a client of The Spectrum IFA Group in Spain they will be serviced ongoing under our terms of business, which we agree in advance, and we will look after them long term if we agree to take them on.
• We are not an offshore broker. We do not use UK dependant territory (Isle of Man, Jersey, Guernsey etc) products as they can produce adverse tax consequences for clients living in Spain. We advise that you don't use any of these structures for your clients if they are resident in Spain.
• We only use Spanish compliant products which are designed specifically for residents of Spain.
• We work on a transparent charging structure with clients. All charges are deducted directly from the products and solutions we recommend. We do not invoice separately.
As the end of the transition period is rapidly approaching we ask that you contact us as soon possible to allow time for us to complete any necessary restructuring of client assets.
If your clients are resident in Spain or intending to become resident, then please feel free to contact us for a no obligation discussion to determine if we can look after your clients post Brexit.
You can contact us at info@spectrum-ifa.com